India has proved that it is best in everything, we have got images from Chandrayaan...
The first pictures that were taken by Chandrayaan-1 through the Terrain Mapping Camera on Friday.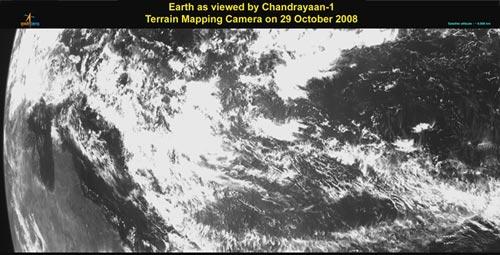 The TMC was operated in October through a series of commands, which were issued from the Spacecraft Control Centre of the Indian Space Research Organisation Telemetry, Tracking and Command Network in Bengaluru.
The first images, which were received by the Indian Deep Space Network at Byalalu was later processed by the Indian Space Science Data Centre. The first images were taken at 8 am from a height of 9,000 km.
The first picture shows the northern coast of Australia while the second image taken at 12:30 pm from a height of 70,000 km shows Australia's southern coast.
The TMC is one of the 11 scientific instruments of Chandrayaan-1 and the camera can take black and white pictures of an object. The instrument has a resolution of about 5 mt, according to ISRO.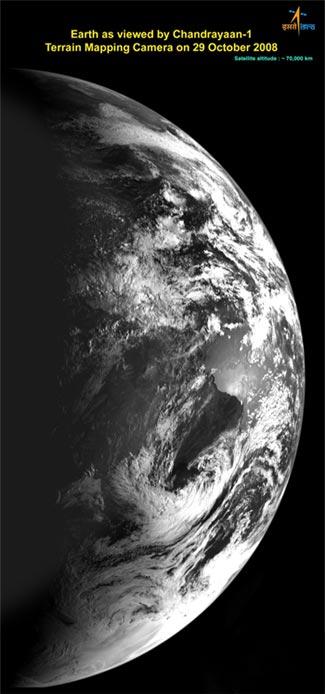 Soon, when every mother wants to feed her child food, she have to just show Moon pics. Chandama is not far, one day our Astronauts will also step in and make us all proud....